Why see a chiropractor after an automobile accident?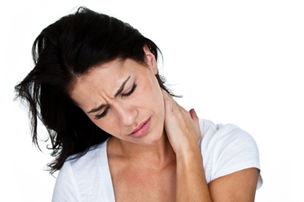 Dr. Scott will give you a complete assessment of any misalignment of your spine after an auto accident.
Dr. Scott can also help to minimize your pain by adjusting your spine before your muscles get cramped and fatigued from the misalignment or subluxation. If you are already having trouble with inflammation or muscle cramping, he can help your body calm down and muscles relax before adjusting you.
No matter how small your motor vehicle accident seemed, your body absorbed significant force to shift your spine and potentially restrict the activities of your central nervous system. The force of the collision moved through the vehicle and your body. Shock absorbing technology does not eliminate all the shock, it just lessens it or diverts it. Even a "fender bender" bent a fender! Any magnitude of impact is likely to have affected you — in ways you may not even notice yet.
Research and clinic experience now demonstrate that it is quite common to not experience all of your symptoms from collisions immediately. Surprised? Don't be.
Get the facts!
60% of injuries happened in car accidents with speeds as low as 6-12mph.
About 22% of auto injuries occur when impacts were greater than 12mph.
18% received soft tissue injury when impact was less then 6mph.
A whiplash injury can be more than just pain in your neck. The fact is there can be many symptoms in a whiplash injury.

92% of whiplash injuries cause neck pain
57%  suffer headaches
56% report increased fatigue
49% have shoulder pain
44% experience heightened anxiety
42% upper back pain
39% lower back pain
39% experience sleep deprivation
26% impaired concentration
How much will care cost?
Under Minnesota law, all motor vehicle owners must have no-fault coverage as part of their automobile insurance. What does this mean to you? No fault means that whether the accident is your fault or the other party's, your auto insurance will cover all your medical expenses. No fault benefits may also include compensation for wage loss, medical expenses, mileage and a replacement vehicle.
What is covered?
Ambulance fees, surgery, chiropractic care, physical therapy, some dental and optical treatments. Rehabilitation and prescription drugs, as well as any imaging that needs to be done will also be covered under your auto insurance. Many alternative health care services will also be covered such as massage therapy and acupuncture.
Been involved in an auto accident?
Please give us a call at 952.322.4440 so we can get you back on the road to health and wellness!